Most of you know that I own an Antique Mall called The Mulberry Bush here in Clinton, OK and we get visitors from all over the world.
Really?? in a little town without even a Wal-Mart?! Amazing huh? But we've had some folks from The Netherlands, Australia, Japan, Canada... Mostly they are traveling along Route 66 (which runs right through our town and we have a really great Route 66 Museum here).
ANYWAY...back to my story. I had a really neat guy, Charlie, from Arkansas (and a Texas Longhorn to boot!--Bless his heart--I know what it's like to be a Longhorn in a foreign land~~sigh).
Oops, I've strayed from my story again
. Well, Charlie and his wife stopped by to shop and he bought an old strainer like this one: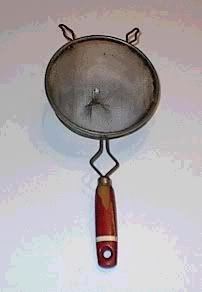 I told him that I thought it was a pretty neat strainer and he said he was going to make a Santa out of it. Wait...What?
Now y'all know how much I love trash-to-treasure projects so I couldn't resist asking him how in the world he was going to make a Santa out of a Strainer?!?
He gave me his card and told me to check out his website. His business is called Recycled Santas and his website is
http://www.recycledsantas.com/
. It is just too cool!! Here is what that little strainer is going to become: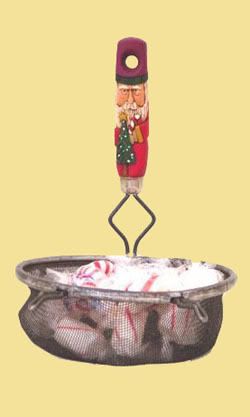 Now How Cute is That??!!
It was a truly a pleasure meeting Charlie and his wife and I especially loved being able to share his art with y'all. Hope it inspires you like it did me!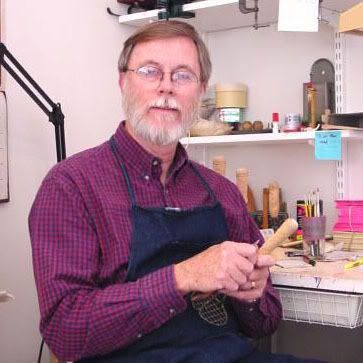 Take Care 'til next time!
~Cheryl